International Food Fairs continue to be the most crucial and effective method for entering foreign markets in the globalized world.
International food fairs held annually are of great importance in bringing together food professionals. While the contribution of digitalization to trade is undeniable today, face-to-face and warm communication still maintains its effectiveness.
Global food fairs abroad have significant effects in terms of keeping track of sectoral developments, getting a close look at products and companies, and enhancing your company and product visibility.
What Does Participating in International Food Fairs Provide?
Engaging in face-to-face communication with your target audience and potential buyers from around the world

Introducing your company and products to your target audience quickly and intensively

Increasing your brand awareness not only domestically but also internationally, demonstrating that you are a prominent and strong company within the industry to industry professionals and competitors

Introducing your new products and other offerings to your target audience worldwide

Finding new markets and connections worldwide, and expanding your network

Gaining an advantage over your competitors in the market

Getting to know and observe not only your competitors but also potential customers both domestically and internationally

Being able to achieve high-volume sales through special promotions at trade shows and increasing your profits.
Around the world, numerous food fairs, both large and small, are organized. In this article, we have listed 12 worldwide food fairs for you.
12 International Food Fairs in the World (2023-2024)
1) Anuga (Köln)
2) Gulfood (Dubai)
3) World Food Moscow 
4) Food Expo Greece (Athens)
5) IFE (London)
6) Nigeria AgroFood
7) Thaifex Anuga Asia (Bangkok)
8) Asia Fruit Logistica (Hong Kong)
9) Sweets & Snacks Expo (Indiana- USA)
10) MIFB (Malaysia)
11) SIAL Paris
12) West Africa Agrofood (Kenya)
Anuga Fair; with its liveliness, diversity, and dynamism, it is one of the world's leading food and beverage fairs. As the global food industry is currently undergoing dynamic changes towards a sustainable and fair food system, the fair will be held from October 7 to 11, 2023. This year, the fair stands out with the concept of sustainability and offers participating companies visibility and extensive business connections with its wide range of products.
Gulfood, among the world's largest international food fairs, has been held annually in Dubai since 1987. Fair is scheduled for February 19-23, 2024. The 2022 fair brought together over 5,000 food and beverage companies, showcasing more than 100,000 new products from over 125 countries. The food fair provides an opportunity to develop new relationships and strengthen existing ones, and significant participation is expected again this year.
World Food Moscow has been opening its doors in the fall for over 30 years, taking place in Moscow from September 19 to 22, 2023. The professional fair where food producers, service providers, retailers, wholesalers, food and beverage distributors, and exporters meet with buyers. This year, it is expected that over 1,000 companies from 39 countries will showcase their products at the fair.
Food Expo Greece is held in the capital city of Greece, Athens, from March 9 to 11, 2024. This fair, which has been shaping the future of the food and beverage industry and presenting global trends and innovations, has been held for 10 years. In 2024, FOOD EXPO aims to showcase the products of 1,300 leaders in the Greek and global food and beverage industry to thousands of food traders.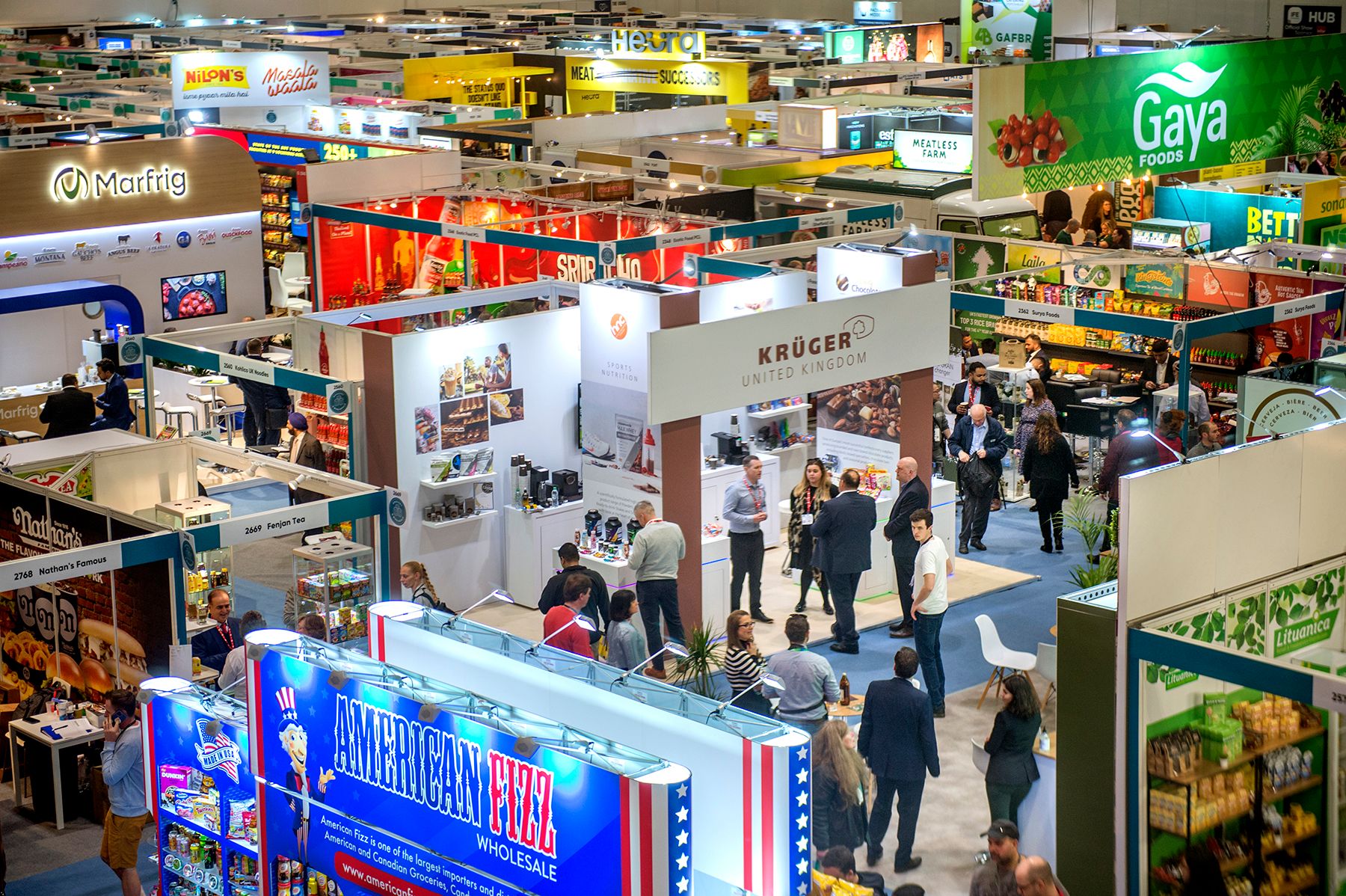 IFE, the global food and beverage trade show, will take place in London, the capital of the United Kingdom, from March 25 to 27, 2024. This event brings together 27,000 food and beverage professionals for face-to-face interactions, allowing them to sample new products, establish lasting business connections, discover suppliers that contribute to their business, and gain a competitive advantage, bringing together more food and beverage buyers and suppliers than other events in the United Kingdom.
The 9th edition of the fair is set to take place in Nigeria from March 26 to 28, 2024. Nigeria is predicted to become the world's third most populous country by 2050, following India and China. In 2019, Nigeria's population was measured at 201 million, making it the seventh-largest country in the world after China, India, the United States, Indonesia, Brazil, and Pakistan. Given its continuous growth and opportunities, the fair holds significance for Nigeria as an open and expanding market.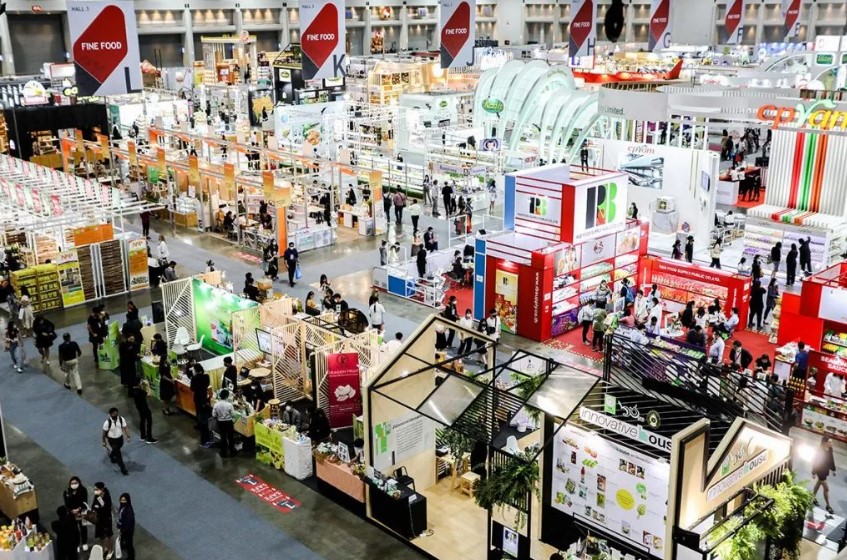 Thaifex Anuga Asia Fair, one of the leading international food fairs, will take place in Bangkok from May 28 to June 1, 2024, holding the distinction of being one of the largest food and beverage fairs in Southeast Asia. With over 3,000 exhibitors from 45 countries and more than 78,000 visitors from 133 countries, the fair welcomes food professionals to Bangkok.
Asia Fruit Logistica Fair will take place in Hong Kong from September 4 to 6, 2024. The fair covers the latest innovative products and ideas across the fresh produce industry value chain. The global food fair provides a great opportunity for industry professionals to develop new markets, expand existing ones, establish new high-level connections, and gather essential market insights into fresh produce trade across the entire Asian region.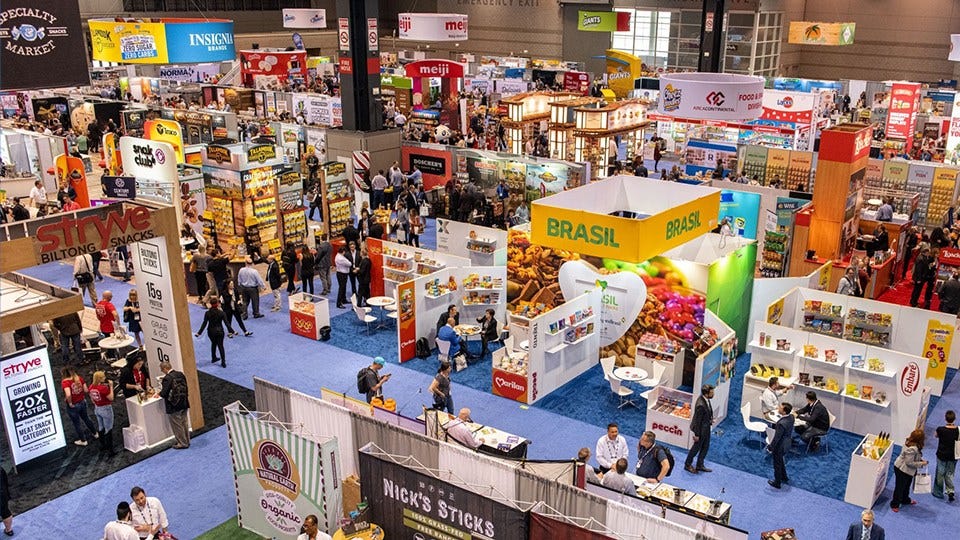 The Sweets & Snacks Expo Fair will be held in Indiana, USA from May 14 to 16, 2024. This vibrant city promises to add a fresh flavor to the world's leading confectionery and snack event. The fair not only promises visitors and participants the latest products in the industry, innovations, and business connections but also offers the opportunity to experience the most fantastic trends within the fair.
The Malaysian International Food and Beverage Trade Fair (MIFB) will take place at the Kuala Lumpur Convention Centre in Malaysia from July 17 to 19, 2024. MIFB aims to shape the future of the food industry and provides a platform for businesses in the sector to showcase their products and services to leading buyers in the region. The fair will feature participation from over 600 companies from more than 80 countries.
From January 19th to 23rd, 2024, in Paris, this food fair, which is held in Paris every year and is of great interest to the food sector, opens its doors to food professionals. SIAL Paris is organized exclusively for trade visitors. The fair aims to be a source of inspiration for the entire global food community. It promises to discover the latest trends and innovations in the food industry and to meet the right partners to accelerate food companies' business.
The West Africa Agrofood exhibition will be held in Kenya from October 8 to 10, 2024. This fair, which takes place in Abidjan, West Africa, covers agriculture, food processing and packaging, and food materials. According to GTAI German Trade & Invest, Ivory Coast is becoming the grain hub of West Africa. The agriculture and food industry in Abidjan remains highly dynamic, both in terms of production and processing.
The organization of tradeshows, one of the traditional methods, was interrupted, especially during the pandemic. The pandemic continues to affect the whole world. If you think about whether the interest in traditional fairs has decreased in this process and whether the effect of these fairs has decreased, then the answer is in this article.